China's LeEco is the one of the leading multinational electronic company in consumer electronics, automobiles and more. This firm has recently had a word on securing 10 billion yuan (($1.4 billion) from the anonymous strategic investor. But the announcement made can be seen as insufficient to dispel the concern over the high-tech company's financial support.
The company is led by Jia Yueting, Founder and CEO of LeEco, Business Tycoon, who played the key role in the aggressive expansion of LeEco into the electric and driverless cars and smartphones after mentioning its name in the video streaming. Earlier in the last month warned staff regarding the issue of 'a big company disease' which is growing too fast and in many directions were left with a shortage of funds.
LeEco still under the working phrase for finalizing the details of the investment. According to a filing made by its Shenzhen-listed unit Leshi Internet Information and Technology. They also mentioned that it would extend the trading halt on its stock. However, the halt would not exceed ten days.
One of the China Business News has come across the source which is familiar with this situation regarding strategic investor was an insurance company. The delegates for LeEco has declined to have a word on this.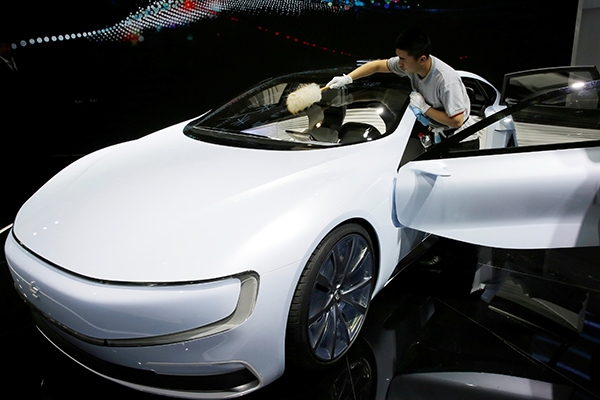 Alex Ng, Analyst at China Merchants Securities, says "They aren't saying clearly where their money is coming from or how it will be allocated." He also mentioned that the company needs to explain their expansion plans further. So far there had been no discussion of any major change in the direction.
LeEco has also said that it has secured the commitments for $600 million to support their businesses and automotive units. LeSports which is the Sports broadcasting unit of the company also mentioned that it would cut 10% of their staff and restructure its business.
The unit still holds $30 million in payments to the Beijing-based Super Sports Media Group which holds the exclusive rights for broadcasting the English Premier League games in China. But it has reached the compromise with the right holders for broadcasting the games over the New Year.
This company also make the initial step on the new electric car plant Zhejiang which is located in eastern China on Wednesday. One of the China Daily mentioned.
Leshi has the market value around $10 billion, but the investors are having the little perception over the health of the entire LeEco Group. This also includes the private Leshi Holdings which are controlled by Jia.