Google has introduced Trusted Contacts, a new app which ensures personal safety and helps users alert their family and friends. The app is made available only on Android platform as of now, and the PlayStore description reads, "Personal safety app that opens a direct line of sharing between you and your loved ones."
The app allows users to add their closest friends and family as trusted contacts. These trusted contacts can request the user location to find out. Google claims if everything is fine, the location of the person will be shared automatically if they are unable to respond. An individual may also deny the request if he wants so.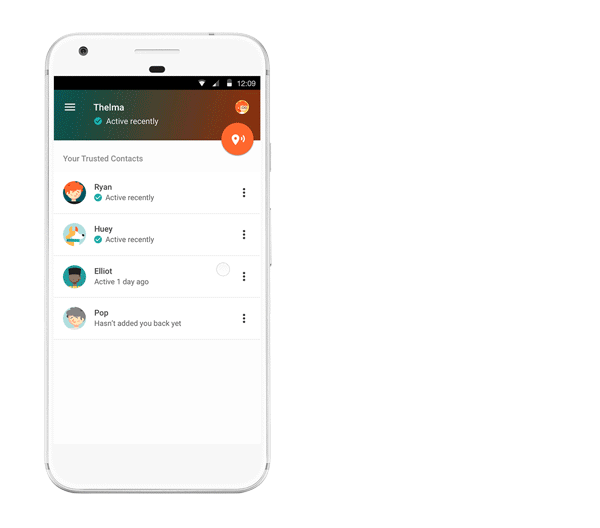 The search engine giant also says that the feature will work even if you are offline or the phone runs out of battery. Google Trusted Contacts App provides an option to proactively share their location in unsafe or while facing an emergency situation. Trusted contacts can also see phone's activity status to know if the user is safe or not.
The new Trusted Contacts App from Google is useful particularly in a place like in India. Considering the functioning of the app, it can be compared to Facebook's Safety Check feature. The main advantage of the app is to send an alert that you are safe to your friends or family.
The government of India is also looking for a proposal of making emergency SOS button mandatory on all smartphones sold in the country. Reports say that Apple is testing out an upgrade in iOS 10 to launch emergency alert services when the power button is pressed five times. It seems Google has come up with an Android app based solution to let other know about the safety of users.