Are you a web developer, coder or programmer hunting for a web hosting company that is efficient enough? Here are the top shared web hosting providers in 2020 that can support all your needs.
Of course, the primary question is the budget, and if you're looking for an affordable choice, HostGator might be the best choice for you, followed by A2 hosting.



Update: Since May 2020, A2 has increased the rates even for base plan significantly, so if you're looking for an alternative under $60, we recommend InMotion hosting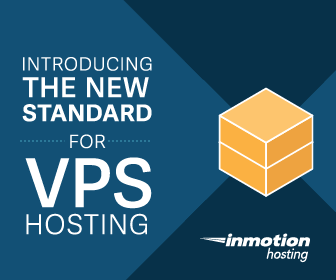 If VPS hosting service is what you need for your website, you can grab one from A2hosting.com.
Alternatively, if you're looking for best Cloud Hosting choices, Cloudways is a fantastic choice.
Competitors: LiquidWeb is a great choice when it comes to VPS hosting, and likewise Scala is another great choice – DON'T buy the unmanaged VPS, it doesn't come with cPanel and their own S-panel is quite complicated and NOT recommended.
However, the managed plans are better, but their "Start" plan offers the best value for money!
A2 Hosting Pricing & Plans Review
A2 Hosting offers a wide variety of feature-rich web hosting plans ideal for all kinds of websites, forums, communities, mobile applications, blogs etc.
A2Hosting provides 3 types of shared hosting packages available on Linux platforms, VPS hosting plans (Core VPS, Managed VPS, Unmanaged VPS), WordPress hosting plans, Cloud VPS Hosting, reseller hosting packages, and dedicated server hosting.
Their VPS hosting and dedicated server packages are available in both managed and unmanaged formats with a broad range of operating system support and configuration choices.
Let's have quick overview of these different hosting options, starting from shared hosting plans:
Shared Hosting Plans
Our team has spent most of the time analysing A2 Hosting's shared hosting packages. There are three different choices of shared hosting are available in the form of Lite, Swift & Turbo. Similar to other popular hosting companies in India out there, it also concentrates on unlimited options with its shared hosting packages. All three shared packages comes with unlimited storage space and bandwidth, plus free SSD is included, ranging from $2.96/mo. to $7.03/mo. Moreover, the Swift and Turbo packages include unlimited websites, email accounts and databases.
Lite Shared Hosting Plan
The entry level shared hosting plan, which is known as Lite plan, provide with the option to host 1 website, 5 databases, unlimited storage space, unlimited data transfer, Free SSL & SSD and anytime money-back guarantee. Additionally you will provided with a free cPanel to manage your website.
A2 Swift Shared Hosting Plan
At A2 Hosting most popular hosting plan for shared server is the Swift, which is the intermediate-level hosting alternative. In this package, you can host as many as websites you want, can use unlimited databases, unlimited amount of storage, transfer, a free shared SSL included and also you will get a free cPanel tool.
This plan is somewhat similar to lite, starter level hosting plan, but instead of hosting one website you can host unlimited websites and use resources for unlimited website.
A2 Hosting Turbo Shared Plan
A2Hosting's top-tier shared hosting package, known as Turbo plan, is almost similar to the intermediate-level swift shared hosting plan, but additionally access to increase performance of your website. In this shared package your website will be hosted on Upto 20X faster Turbo server along with A2 Site Accelerator.
With turbo servers each user will be provided with additional resources as only very few user access the server. There is an additional option in this package, A2 site accelerator, a plugin of cPanel that quicken your web page by offering pre-packaged and installed caching option. The catching options include:
Turbo Cache – The whole HTML based contents of a web page is cached by Turbo Cache and served without running PHP for faster page load or speeds upto 20X.
OPcache/APC – Analyses show that OPcache can cut PHP page load/response time in half. OPcache contains pre-installed with PHP 5.5 and higher version. APC is accessible on earlier versions of PHP.
Memcached- Help to Increase the speed of MySQL databases of your website by storing your most important data of website in memory for quicker retrieval.
Worthy Competitors to A2 Shared Hosting
When you consider shared hosting space, apart from A2, there's SiteGround, another reliable provider, followed by Hostgator, a super-popular option, which gives you shared hosting along with free domain starting at just $31, and its Baby Plan is highly recommended, which allows you to host unlimited domains, and it still costs only $45/yr.
KnownHost is yet another option, which ironically is not-so-known in the industry, but we've been fairly happy with their shared plan too, and it costs around Rs 5400/year.
Reseller Club is a relatively cheaper option at Rs 2800/yr, and it is also part of Endurance, the same parent group as HostGator, and 35 other companies.
Last, but not the least, there's HostPapa, which is yet another worthy competitor in shared hosting space, and deserves a mention amongst the top shared web hosting providers in 2020.
So, which one is your favorite? Do drop in your comments and let us know!